During your pet's routine wellness exam, if it is suspected that something is wrong, it becomes important to conduct certain laboratory tests using the sample of pet's blood, urine, skin, hair or feces. These tests are important so that the veterinarian can completely understand the pet's underlying health status. At Westheights Veterinary Hospital Kitchener, we have in-house animal veterinary laboratory testing facilities for: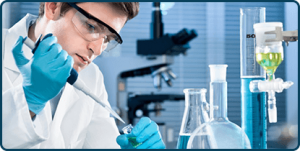 Serum chemistry
Hematology
Urinalysis
Cytology
Fecal analysis
And Many More
We also utilize other veterinary laboratories for specialized diagnostics and consultations. If your pet gets sick, laboratory test results will help the veterinarian confirm the presence of certain illnesses and rule out other diseases. The veterinarian may also conduct laboratory tests during treatment for tracking the path of the disease and see how the pet responds to treatment.
If the pet is scheduled for surgery, the veterinarian may conduct pre-surgical screening tests for determining whether or not the pet is at risk of complications while being under general anesthesia. These screening tests may be recommended for pets of all ages including young, healthy pets.
Pet Health Complications We Diagnose in Our Lab
Our animal hospital Kitchener has an in-house lab equipped with advanced lab testing equipment to diagnose pet health conditions precisely. Pets of different age bear different health complications that must be addressed timely. Our reliable and skilled vets can diagnose:
Anemia
Liver disease
Heart disease
Hormonal Issues
Infections
Pancreatitis
Diabetes
Cancerous/Tumor growth
Parasitism
Kidney disease
Bone injuries
Blood Tests for Mature Pets
For senior pets, a blood test is a must to plan effective preventative care strategies ahead of time. Generally, pet owners are unaware of the importance of a blood test. Blood test provides you a clear picture of the pet's health condition. It makes the vet vigilant of a lot of anomalies existing in the pet's body. Such anomalies can go undiscovered in a physical examination and come out as some serious or fatal ailment. Fortunately, a blood test can expose them and safeguard your pet's life. There are several common diseases widely found in older pets that can be managed only if diagnosed at an initial stage.
We, at Westheights Veterinary Hospital, have a well-equipped lab to undertake in-house pet health analysis. Our veterinarians take immediate action after analyzing the test reports. Visit us to know more about our veterinary tests and lab testing facilities.
Call us NOW if your pet requires veterinarian lab tests for diagnosis.