Welcome To Westheights Veterinary Hospital in Kitchener – Pet Health Care
Your Local & Experienced Veterinarians in Kitchener, Ontario
Westheights Veterinary Hospital is a fully-equipped animal hospital in Kitchener serving full-range pet health care services. We just have the right veterinarians, equipment, medicines, and environment for pets of every breed and age. Whether it's a complex surgery, normal tooth cavity, or just the best preventive care for pets, our comprehensive services promise optimal health for your pets.
Contact us at 519-742-7387 Now to avail quality pet health care services at affordable prices in Kitchener.
Comprehensive Pet Medical Care Services in Kitchener
At Westheights Veterinary Hospital, we are committed to providing quality veterinary solutions for both cats and dogs across Kitchener. Our veterinarians ensure to provide you with prompt and professional services. Our animal hospital in Kitchener is well-furbished with the latest veterinary equipment, surgical tools, pet medicine, and many other tools required for an exhaustive diagnosis and treatment plan. In our eyes, dog and cat health care holds the same importance as human health care. Therefore, we ensure quality and comprehensive veterinary assistance. Owners are guided about relevant medications and home treatments that can promote a speedy recovery. We will try to relieve your pet from pain or discomfort as soon as possible.

Westheights Veterinary Hospital offers high-quality care at reasonable prices. All the staff is courteous and compassionate.
The perfect amalgamation of love, care, quality, and hospitality.
Why Count on Westheights Veterinary Hospital?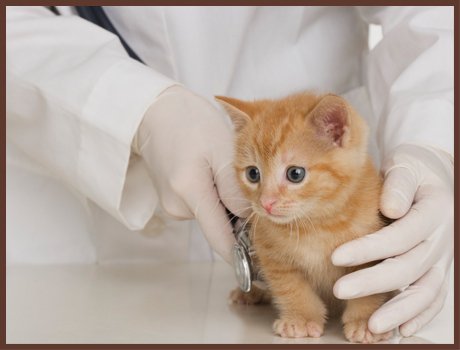 Prompt & Professional
Our professionals will provide the best possible answers or solutions for all your questions or concerns regarding your pet's health.
Thorough Examination
Our vets undertake a complete physical examination of the pets. All the relevant tests are undertaken to conclude the diagnosis positively.
Advanced Care
Westheights Veterinary Hospital is a full-service animal clinic in Kitchener with advanced pet diagnostics and critical pet health care programs.
Affordable Pet Health Care
We provide head-to-toe pet medical assistance at reasonable prices in Kitchener. Our veterinarian services are cost-effective and aim to provide relief to your pets in less time.