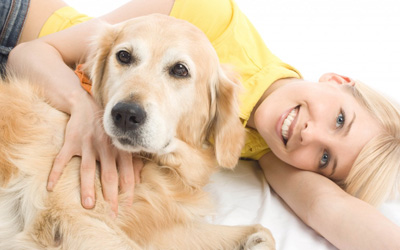 If you have just bought a new dog and feeling a little overwhelmed, don't worry. It is quite easy to keep your canine companion safe and happy with a few tips. Follow these simple guidelines to give your dog a happy, active and stress-free life.
Microchip Identification

Make it a point to never leave your dog without a collar and tag with your information. Microchip installation is an ideal thing to enhance the safety of your pet dog in case he runs away. When the chip is scanned by a veterinarian or animal shelter, your address, contact details and other vital information will appear and you would be contacted soon.

Be your dog's friend

In order to keep your dog active and roaming freely, a fenced yard with a dog house is a good idea. But, make sure you never leave the dog outside alone. Dogs need companionship, and should spend most of their time with you, their family!

Give your dog enough exercise

Exercise should be an important part of your dog's routine. Play with your dog or talk him for a walk, this will increase your bond. Different dog breeds have different levels of required exercise, so consult your veterinarian if necessary.
You can get started with these tips to start a healthy and happy life with your dog. If you require any kind of help, feel free to contact our vets at West Heights Veterinary Animal Hospital. We care for you and your pets.